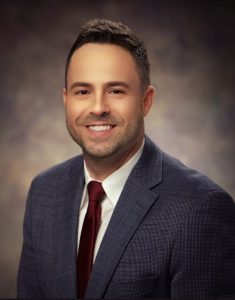 Tim Wilson
Attorney at Law
One Easton Oval, Suite 340
Columbus, Ohio 43219
Phone: 614.414.0888
Email: twilson@ewjjlaw.com
vCard: Click Here!
Tim is an attorney at Emens Wolper Jacobs Jasin Law Firm and focuses his practice on private client and family wealth planning. He advises clients on matters related to family business governance and succession, estate planning, tax planning, trusts, asset protection, and estate administration. He is published by Thomson Reuters/Westlaw on matters of estate planning in the Probate Law Journal of Ohio and has presented on estate planning matters before the Ohio State Bar Association. Tim is actively licensed in Ohio and Colorado as well as in the U.S. District Courts for the Southern District of Ohio and the District of Colorado. Additionally, he is licensed before the U.S. Court of Appeals for the Sixth Circuit.
He is a member of the Ohio State Bar Association, the Colorado Bar Association, the Columbus Bar Association, and the National LGBTQ+ Bar Association. He also serves as a Director on the board of the Contemporary American Theatre Company. Previously, Tim has served as a Steering Committee Member of the Human Rights Campaign in Columbus and as a Director on the boards of the Forest Heights Lodge, Evergreen Chamber of Commerce, and James Irwin Charter Schools. He also graduated from the Leadership Columbus Signature Program and was named the Young Professional of the Year in 2014 by the Evergreen Chamber of Commerce.
Tim earned his Bachelor of Arts in prelaw with minors in business administration and political science. He then earned his Juris Doctorate from the University of Dayton School of Law, where he served as a staff writer for the University of Dayton Law Review and studied international human rights law in Strasbourg, France, home to the European Court of Human Rights.
Tim is an Ohio native and currently resides in Columbus with his partner, Aaron, and their dog and cat, Jobey and Lucy. They enjoy theater, art, dining, music, travel, golf, outdoors, skiing, and spending time with friends and family, including their 8 nieces and nephews. Tim has climbed over 20 of Colorado's mountain peaks, known as "fourteeners," each summit reaching an elevation over 14,000 feet.