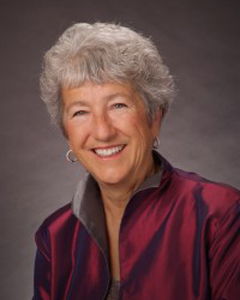 Beatrice Wolper
Attorney at Law
One Easton Oval, Suite 340
Columbus, Ohio 43219
Phone: 614.414.0888
Email: bwolper@ewjjlaw.com
vCard: Click Here!
Bea Wolper is President of the law firm of Emens Wolper Jacobs & Jasin Law Firm, Columbus, Ohio, where her practice focuses on succession planning, estate planning, oil and gas law, contracts and the buying and selling of assets and businesses, with an emphasis on family-owned businesses.
She serves as the Ohio President for the International Women's Forum and has been named as a 2013 "Women who make a Difference" at the October, 2013 IWF World Leadership Conference held in Vancouver, BC. Ms. Wolper is a co-founder and serves as an Advisory Board member of the Conway Center for Family Business. She facilitates the Conway Family Business Center's Women's Peer Group, a series of interactive sessions that discuss issues and opportunities unique to women who own, lead or work within a family business and the Conway's Succession Planning Peer Group, which provides a forum to discuss all aspects of succession planning.
Bea Wolper has served as the attorney member of the Ohio Oil and Gas Board of Review, and is also involved in: Insight Bank, Capital Club and is a member of the Legal Advisory Boards of the Columbus Foundation and Central Ohio Planned Giving. She has served on the executive committees of the boards for Greater Columbus Chamber of Commerce, COSI, Womens' Business Board, Greater Columbus Arts Council, Mt. Carmel College of Nursing, Greater Columbus News Bureau and Small Business Council.
Bea Wolper received the "Women Who Make a Difference Award" by the International Women's Forum in October, 2013, presented to only nine women leaders from around the world. Bea was elected delegate to the White House Conference on Small Business in 1995 and has won other numerous awards, including "Entrepreneur of the Year Award" for the Columbus Region; the "YWCA Women of Achievement Award"; and the "Women in Business Advocate Award" from the United States Small Business Association. Ms. Wolper will be receiving an honorary doctorate degree from Ohio Dominican University in December, 2013. Ms. Wolper was selected as one of "America's Most Influential Women" by Sky Radio Network, 2006; is listed in The Best Lawyers in America, is recipient of "Ohio's Super Lawyer" designation and was selected as one of SBN's "Power 100" for Columbus, 2004 -2012. Bea was a lead instructor for a previous Ohio State Bar Association, CLE courses "Family Business Succession" at three locations in Ohio and was a lead instructor for "Building, Operating and Passing on the Family Business" at Ohio Dominican University, Columbus, Ohio.
Ms. Wolper is a frequent writer and lecturer regarding estate planning, wealth transfer, oil and gas leasing, contract negotiations, family-owned business issues, and acquisitions and is co-author with her husband, Dick Emens, of a book specifically aimed at family businesses, Family Business Basics: The Guide to FamilyBusiness Financial Success (2nd Ed 2004).